My B-Tech project involved manufacturing a nozzle and then testing it in a supersonicblow-down wind tunnel. My project guide Dr. Job Kurian had more faith in me than I had in myself.

The project began well...I was extremely enthusiastic about getting the nozzle made and did the best I could to make its drawings. I was at the workshop throughout its machining and got to know the technicians well. Then during the next phase of planning the sequence of experiments, I kept stalling. Finally Dr. Kurian paired me with Murli, his MS student whose research included similar experiments. His scheduling of the experiments made a lot of difference and I got the data that I needed. This is a photo of the experiment set-up -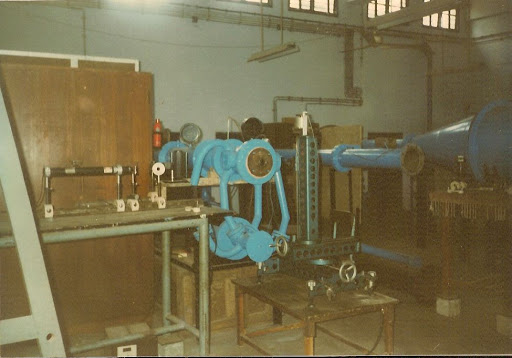 Then came the phase of writing the report which I again kept stalling. Dr. Kurian was patient with me but when there were just couple of weeks left for the final presentation, he told me clearly what the likely scenario was going to be and it was not going to be good for me or for him.

From then I changed from hardly working to hard working. On one occassion I went for 48 hours without sleep trying to finish the report. After several drafts which I showed Dr. Kurian, the report was finally complete and I prepared some sort of a presentation for the evaluation panel. Thanks to the patience and guidance of Dr. Kurain and the support from Murli, this is what the panel thought of the project.